Outlook
Newsletter or Zine?


/STUDENT PROJECT/
PUBLICATION DESIGN
OFFERED BY LEILA MUSFY, YARA KHOURY & KHAJAG APELIAN





Outlook is the official newsletter of the American University of Beirut; created by the students for the students. In this group project, we were asked to redesign it. My classmate Fatema Taher and I decided to change how it is viewed as well; as we noticed the distributed stacks remain untouched more often than not.

This is why we opted for a zine-like approach, making the newsletter more approachable. We shortened the text amount and compensated with more art, games, and poetry, in addition to wordplay. We focused on the interactive aspect of the newsletter as we added numerous sections that allowed students to share their work/art with the newsletter.

The women on the cover is Emily Nasrallah, a prominent Arab writer and activist that had passed away that week.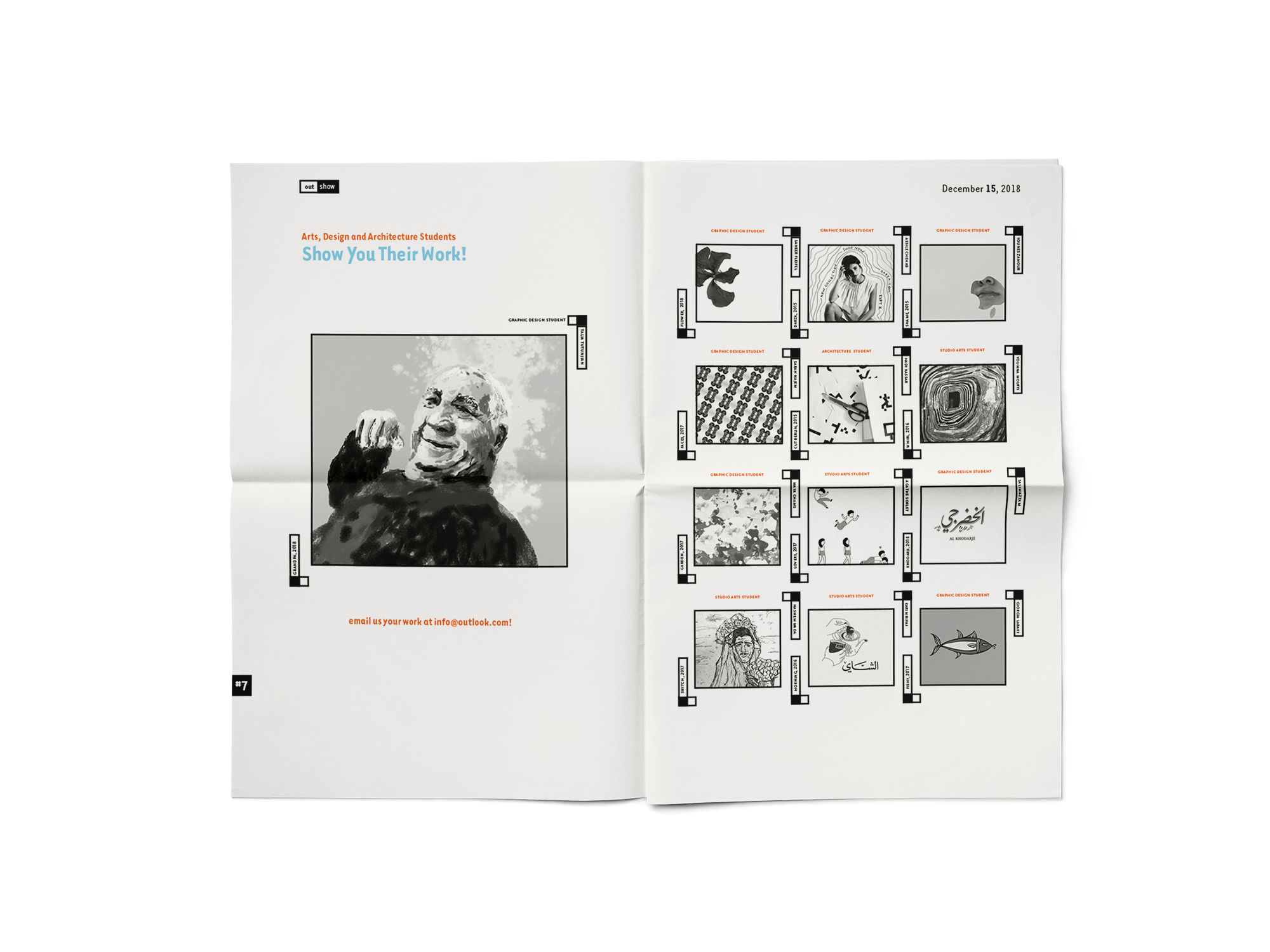 ---